Awana
Park Hills Church offers 4 age-appropriate Awana clubs for your children: Puggles, Cubbies, Sparks and T&T! Each club is specifically tailored to help your children learn about the truth of God's Word in a way that is relevant to them. Read through the information below to see how Awana can impact the lives of your children.
Where: Wednesdays from 6:30-8:00 p.m. in the gym and lower area of the building (near the sanctuary).
Puggles!
Puggles is designed for ages 18 months to 3 years old are introduced to the idea that there is a Creator. The wonderful things He created are explored throughout the Puggles year in many fun ways. Puggles learn through repetition and song that the Creator made them as individuals and has great love for them and their families. The evening includes activities that are age appropriate, along with play time and snack time.

Cubbies!
Cubbies is designed for children who are in the 2 years prior to entering kindergarten. The Cubbies program features Scripture memorization and age-appropriate, hands-on Bible learning in a setting that fosters love and respect for God.

As preschoolers take the first steps in their walk with God, they form core believes and attitudes that can shape their faith for years to come. Our Cubbies program builds a foundation of faith in preschoolers (3-5 year olds) by nurturing their respect for God, His son and His Word. The Cubbies curriculum is God-focused.

In Cubbies, we emphasis that all the stories we tell are from the Bible and that all stories from the Bible are true and not make believe. Our Cubbies motto is 'Jesus loves me', which we try to say frequently during club night. Our stories from God's word reinforces how God shoed how much he loves us and the Cubbies program helps children respect and treasure God's Word.

Sparks!
Sparks is designed to give K-2nd grade kids a fun, safe place to learn God's word and how to be a loving person just like Christ.
Our goal for Sparks is to give K-2nd grade kids a fun, safe place to learn God's word and how to be a loving person just like Christ.
Our mission is to train children in Bible memorization and to be approved workmen for Christ. (2 Tim 2:15).

Sparks is for K-2nd grade boys and girls Each night we have loving leaders
who are men and women who have a God-given love for kids. Every night we have games, lesson, and handbook time.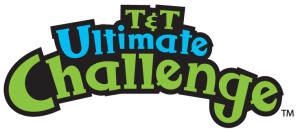 T&T!
T&T stands for Truth & Training. T&T engages 3rd through 6th-grade clubbers by answering their questions about God and the Bible, and guiding them through this pivotal life stage to grow in God's grace.

Today, 10 to 12-year-olds face unique pressures, demands and distractions. These factors can result in a marked increase in discouragement, apathy and disengagement.

The ultimate message to this age group is that nothing is more important than their relationship with Christ and following His way of living in the Bible.

The goal of T&T at Park Hills Church is to lead kids to Christ and disciple them so that they are prepared for a lifelong relationship with Jesus. This happens on a Wednesdayevening that is centered around Bible memorization, games, and a lesson that focuses on a relevant topic to the clubbers lives.